What is your favorite t-shirt size? Do you like wearing fitted or oversized clothes, and why do you prefer one over the other? If it's up to me, I'll wear something with a nice amount of stretch in them so that there are no worries about being too tight around my midsection.
That's the thing about Christian clothes: no matter your style preference, there is something for everyone! From tank tops and short sleeves in the summertime to long pants when it's cold outside - not too much, though, because that would mean wearing tracksuit bottoms all year round- you're covered.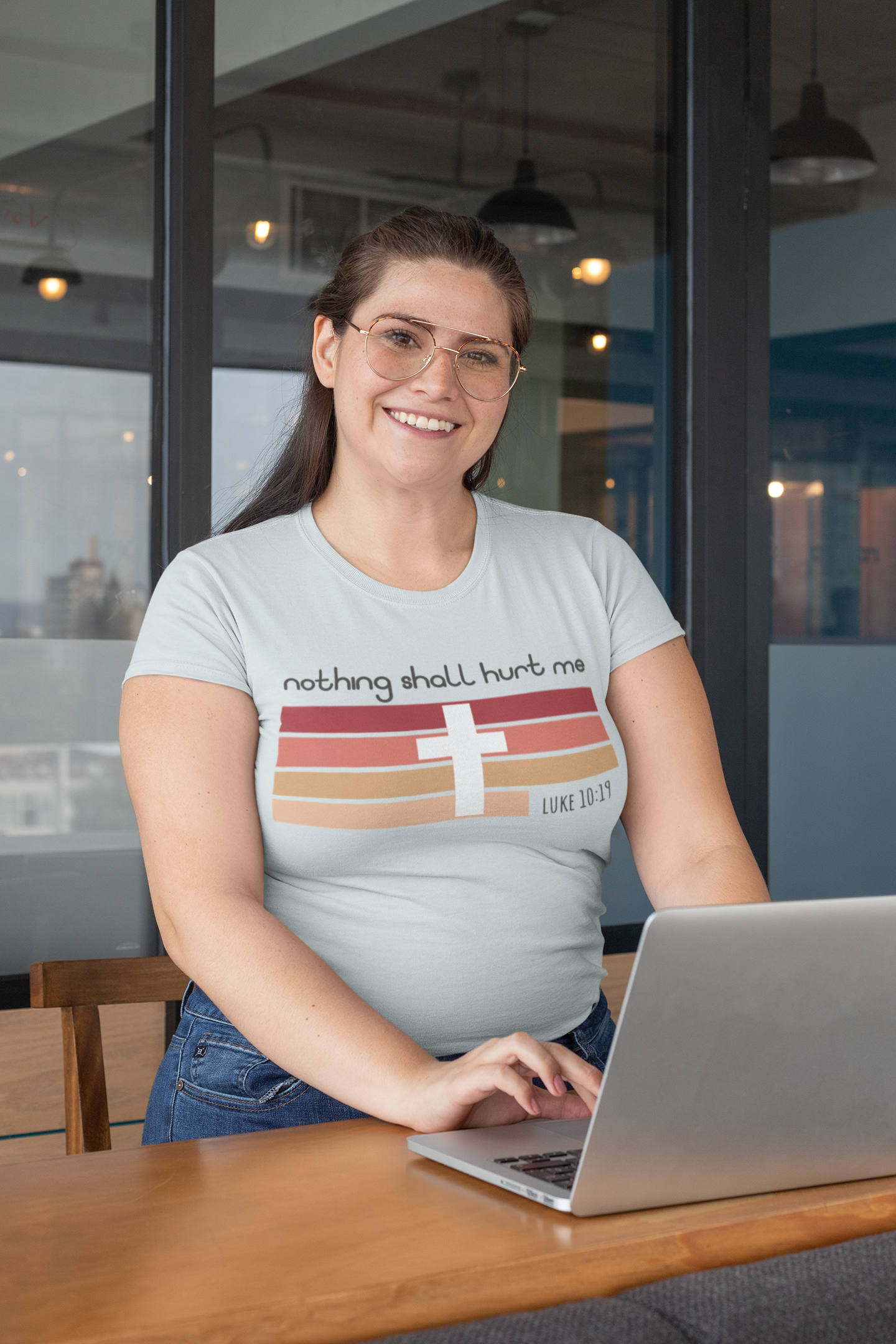 That goes with any clothing as well; if someone wants coverage against sun damage while still wanting some formality, they can get a traditional shirt or blouse along those lines. We also have options such as sweatpants which make dressing easy every day since these are comfortable across multiple occasions.
We chose our plus-size Christian shirts for believers wanting to share God's Word while wearing high-quality, nice-fitting plus-size shirts. We made our designs to encourage great conversations around Our Savior, Jesus Christ.
IT'S ALL ABOUT PLUS-SIZE T-SHIRTS
The best way to show your love for God is through His word. We aim to promote body positivity and share God's word through shirts. We have plus-sized inspirational Christian tees designed with you in mind! Our shirts come and stay durable, even after being worn dozens if not hundreds of times, because they're made from quality materials like 100% cotton or polyester/cotton blends which means no more shrinking shrinks when washed (not sure about other fabrics). We also want our customers' bodies celebrated, so look out for sizes L, XL, 2XL, and 3XL in our plus-sized women's collection - nobody should ever feel left out again while shopping around online.
THINGS TO CONSIDER WHEN BUYING PLUS-SIZE CHRISTIAN T-SHIRTS
So you're shopping for a new Christian shirt and don't know what to buy? If your answer is "fast fashion," we've got some bad news. Fast-fashion brands often produce low-quality products with poor durability, so they may not last long! Fast fashion impacts plus-size women, too. Finding sturdy cool shirts without costing an arm or leg isn't easy as many stores only have one option when targeting larger body shapes, differently shaped consumers who want both style AND value. And if there's anything more frustrating than having $20 worth of clothing that looks good on Instagram but doesn't perform well in reality, then I've done that.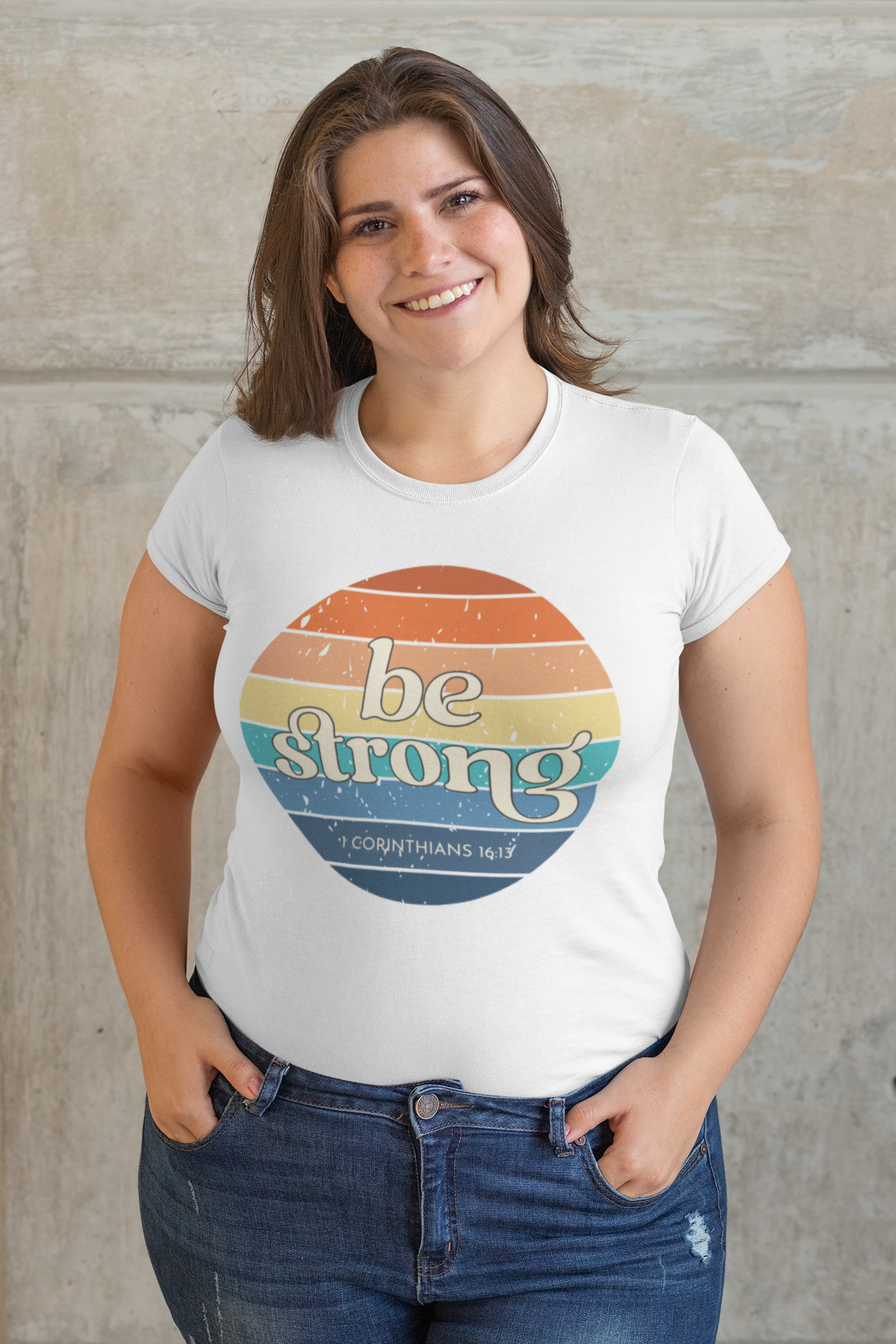 FABRIC
Choosing the proper fabric for your shirts might be difficult. Many less expensive shirts are made of flimsy fabrics and materials that are not sturdy. Worse, they might cause you to sweat and feel uneasy. So, try to buy 100% cotton or poly blends that are mostly cotton. These feel natural, breathable, and long-lasting. 
DURABILITY
We all know the feeling of buying a t-shirt and then being disappointed with how cheap it feels. You might think that this is just happening in your head, but when you go to wear them for their intended purpose, they don't hold up at all! Sometimes we buy items thinking about what will work best rather than considering the quality - which can lead us down an unpleasant path of our shirts falling apart after only a few wearing.
I have learned most from my own mistakes and other people's experiences over time about shopping for clothing. That's why we print our designs on tee shirt brands known for durability, like Gildan or Hanes, and use mid to heavy-weight fabric.
COST
In the days of every price being sky-high, it's hard to find quality merchandise that doesn't break the bank. I spent considerable time researching and finding tee shirts for our designs that were high quality yet still affordable. It was more challenging than I imagined, and it is still hard to believe how many $20 or $30 tee shirts we evaluated that turned out to be low-quality and flimsy. The tees we chose are high-quality, durable, and priced right.
DESIGN
What is the first thing you look for when you purchase a shirt? The design, right? There are many gorgeous Christian designs on the internet, and we think we have quite a few. Believers often choose designs because they want to express their faith or as reminders of Jesus' love for us. Still, we found that the most significant reason people choose a design is to start a conversation about Jesus Christ with another. Whether with a stranger, or a family member, the right design can open that door more effortlessly than you can imagine.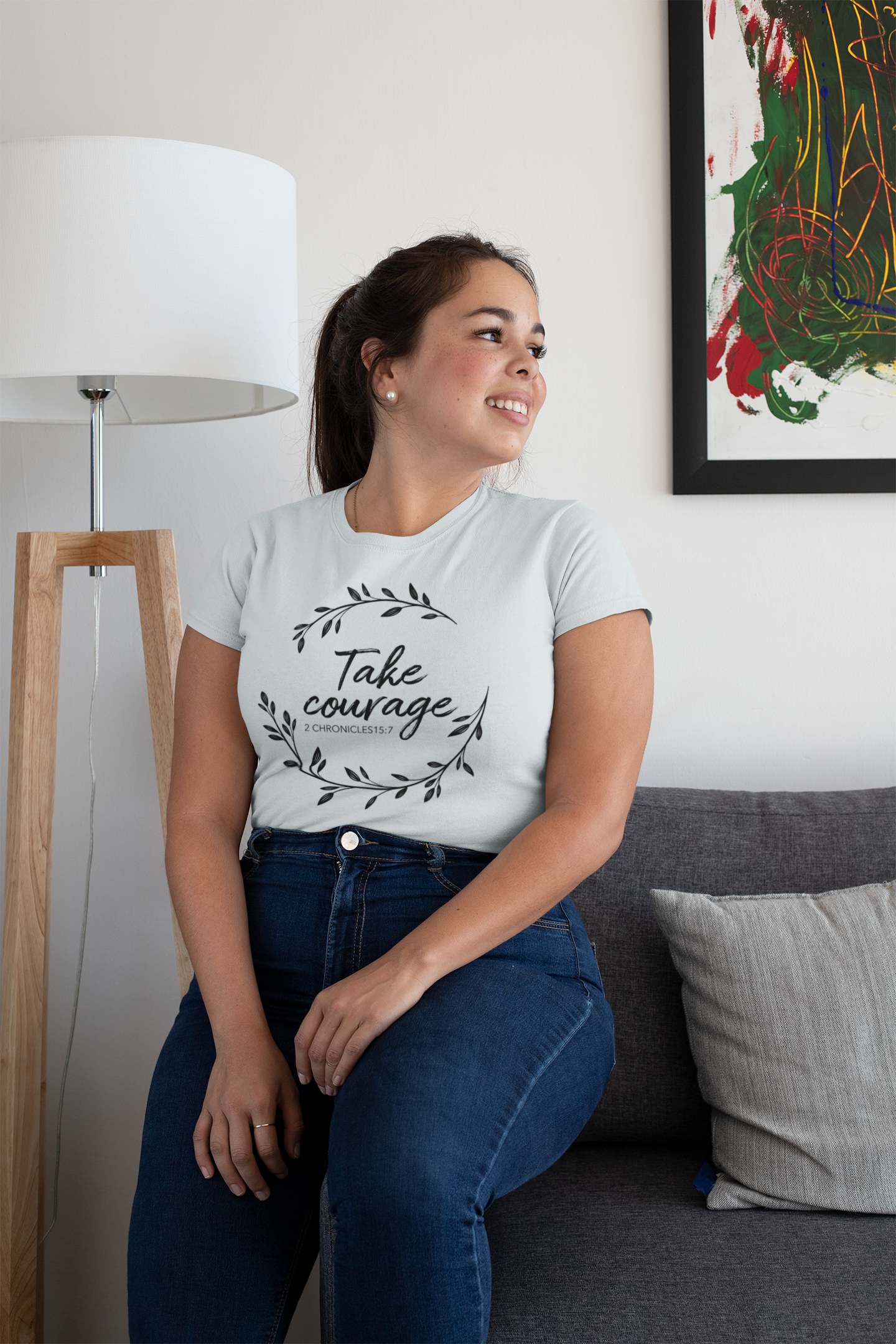 SIZING
Getting the sizing right on larger-sized products can be challenging, and it's tougher with vanity-sized clothing. The best way to get the right size is to buy consistently from one brand once you've zeroed in on your fit. A Hanes 2XL fits differently than a Carhartt or Dickies tee. It cost $20 to learn that lesson; fortunately, I bought it from a retailer with a generous return policy. That's also why we make returning your items purchased from us easy to do. If your Christian shirt doesn't fit, we'll take it back.